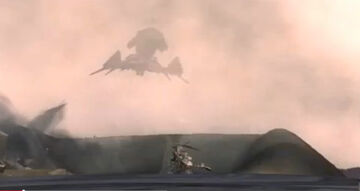 The Avali were original conceptualised in the run up to the release of Spore, and featured as a race in both Spore and Spore: Galactic Adventures, where they attained some notoriety. Since then however they've also been recreated in Starbound, and maybe yet find themselves into more settings to come.
Starbound Development Roadmap
Edit
Phase 1: Basic implementation - Character sprites, basic armor, weapons and ship
Phase 2: Colonisation - Structures, settlements and NPCs
Phase 3: Advanced content - More armor, weapons, tech and polish
Phase 4: Campaign mode - Avali story arc.
Phase 1 & Phase 2 is more-or-less finished. Phase Three is likely just getting started.
Latest Update
Edit
Beta V:.0.9.1 Now with less bugs than Chucklefish 3/18/2014

Edit
Fixed inventory icons for terminal 3, data, grass, ribbons
Added lights, terminals to known recipes
Added missing light recipes
Author's Notes: Just tidying up a few minor bugs that slipped through.
This is a community update to the mod, and adds in unofficial items such as a shotgun, vertical doors, additional ship tiers, and more.
Other Content
Edit
The mods and projects all feature the Avali in an official or unofficial capacity. If you're working on something, drop us a line on the forum .
Starbound
Spore: Galactic Adventures
Unoffical Update: